Auro University Surat, India
Auro University is grounded in value-based education and imparts integral learning and leadership, where the mind, body and spirit are aligned and prepared to embark on a journey of lifelong enrichment for both the individual and the community.
The Auro University, established in 2011, is the first university in the world to be established expressly for the purpose of living and practicing integral education and culture in academia, a kind of a modern day gurukula for integral learning that will create applied spirituality, a place where one can come and get a feel and touch of the spiritual in practical living.
Founder President, AURO University, Surat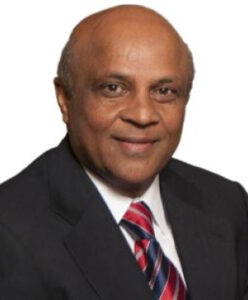 Message from Founder to Auro University to Students:
On behalf of our faculty members, associates and the management team, it is my pleasure to welcome you to AURO University.
AURO University, founded by the Rama Family, is inspired by the vision and teachings of Sri Aurobindo Ghosh and The Mother. Our aim is to provide integral education, skill sets and values needed to lead a more purposeful and fulfilling life in today's complex and changing world.
AURO UNIVERSITY is an environment of collaboration and creativity driven by self-discovery of "Inner Being" that ENCOURAGES, ENABLES and EMPOWERS students in their INTELLECTUAL, EMOTIONAL and SPIRITUAL GROWTH.
The AURO University campus provides dynamic, energetic and progressive learning for students of tomorrow. Our campus atmosphere inspires students to discover themselves and to realize their highest potential. Students will be enriched through academic excellence, transformative experiences and excellent infrastructure facilities.
I invite you to join our learning community, which believes in pursuit of knowledge and success in life.